A thriving retirement community
Overview
Terlingham Gardens offers the opportunity to become part of an established and thriving retirement village of Hawkinge on the Kentish Downs offering fresh air, green surroundings and stunning views over nearby Folkestone to the English Channel and French coastline. Designed and built with your needs in mind, there is the security and complete privacy when you want it – but a home here also means being at the heart of a friendly, welcoming community with a range of facilities and services designed to help you get more out of life.
Terlingham Gardens Siteplan
Folkestone, Kent, CT18 7UG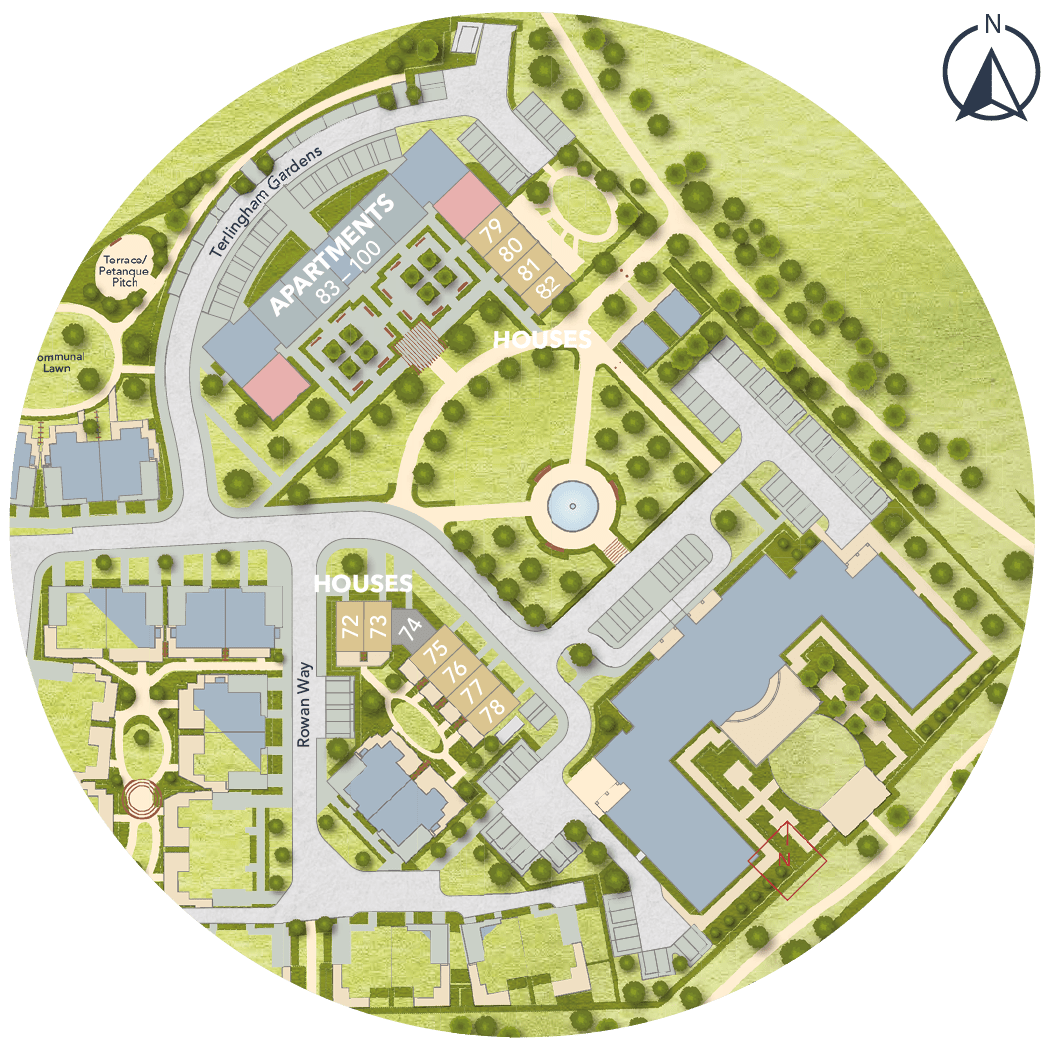 Local Area Map
CLICK TO DISCOVER THE AREA
Incentives to get you moving
SAVE THE HASSLE OF SELLING YOUR PROPERTY
Save the hassle of selling your property with Part Exchange
On selected plots, we may be able to offer a Part-Exchange on your current home, saving you the hassle of putting your property on the market and dealing with lengthy chains! Plus you will have No Estate Agency Fees to pay!
Tell me more
Living Cost Contribution Scheme Scheme.
Buying your new Pentland home using the living cost contribution scheme.
On the date of legal completion, for every £10,000 of the purchase price of the property, we will pay you £300. For example, if you reserve a property with a purchase price of £325,000, we will pay you £9,750 for example.
Tell me more
Disclaimer: The information provided by this Pentland calculator is for illustrative purposes only and accuracy is not guaranteed. The values and figures shown are hypothetical and may not be applicable to your individual situation. Be sure to consult a financial professional prior to relying on the results.
Enquire about Terlingham Gardens